Hydrobathing & Nail Trims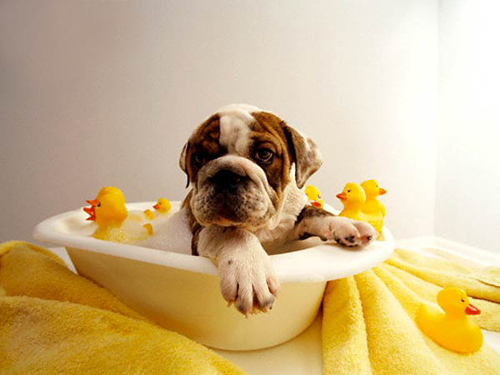 Hydrobathing & Nail Trims
Our personalised dog hydrobathing service is like a beauty parlour for your pooch! Drop your loved one off for a few hours of bathing, drying and preening to keep them looking in tip top condition on the outside as well as feeling in tip top condition on the inside.
Dogs are dropped off and left with us for several hours while they are bathed and dried. They can be bathed in your choice of normal or medicated shampoos.
Our registered veterinary nurses and vets can also quickly trim your dog or cats' nails in a stress free environment.
Please ring us on (08) 9384 1877 to book your pet in for its day with us, as appointments fill up rapidly.
Call us to book an appointment!

Opening Hours
Mon-Fri (8am-7pm)
Sat (9am-2pm)

Consultations
Mon-Fri (9am-12pm and 3pm-7pm)
Sat (9am-2pm)