Meet our Team
At Cottesloe Vet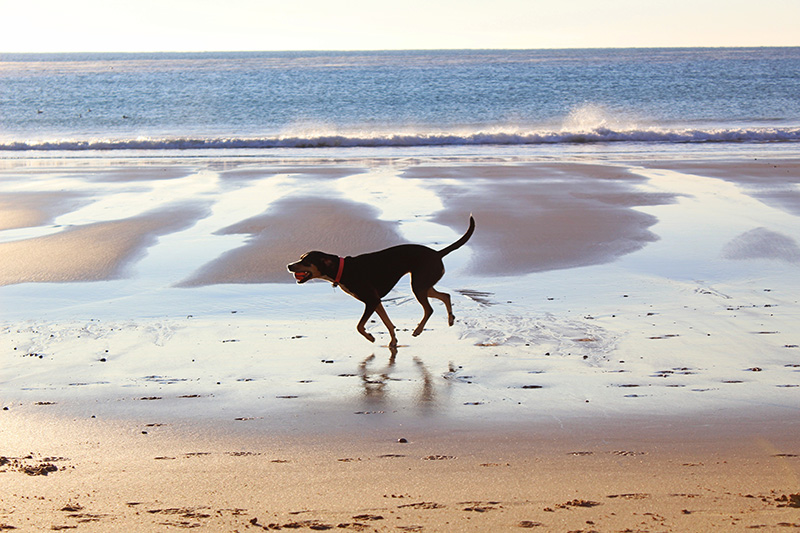 Cottesloe Vet
At Cottesloe Vet we are very proud to have maintained our ASAVA Accredited Veterinary Hospital status since 1981.
We are committed to providing the highest quality of compassionate, personalised veterinary care and customer service. As a result, we have high quality facilities and equipment, and our staff regularly attend continuing education seminars to keep ourselves up to date with the latest in best practice veterinary care.
The ASAVA (Australian Small Animal Veterinary Association) is an official body whose aim is to promote high standards of veterinary care for Australian pet owners. Clinics are audited for accreditation on a one to three yearly basis. Accreditation is awarded only to those showing the highest standards of veterinary facilities and care. These standards must be maintained year-in, year-out. 
Read more...
There are over 170 veterinary premises throughout WA, only three are currently ASAVA Accredited.
Our commitment to providing the highest standard of veterinary care is further substantiated by the facts that all of our veterinarians have been long term members of the Australian Veterinary Association so that we can remain in touch with the latest information and trends in the industry, and be part of a national body advocating for animal and veterinary welfare.
Additionally, Dr David Neck is a member of the Australian College of Veterinary Scientists by examination. This has required many hours of self study as well as written and oral examination assessed by specialists in veterinary science.
At Cottesloe Animal Hospital, we are committed to donating our time to help look after and promote pet healthcare on a larger scale. We regularly donate our services to the Association for the Blind of WA Guide Dogs WA, WA Ferrets and Ferreting Society, USAR K9 WA, the Feline Control Council of Western Australia Inc. and the Royal Agricultural Society of WA, as well as many other community organisations.
We are also committed to sharing our knowledge and skills, and as well as mentoring new graduate veterinarians, we regularly have veterinary students and veterinary nursing students undertaking work experience with us at the clinic.
For further information on our veterinary hospital, feel free to contact us on (08) 9384 1877, or stop in for a chat!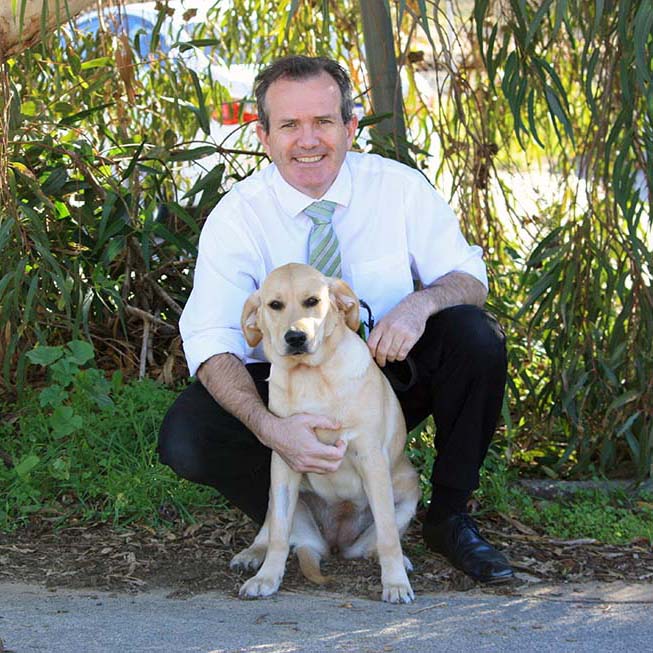 Dr. David Neck
Veterinarian
Dr Neck graduated from Murdoch University in 1992 and has worked at Cottesloe Vet since 1996.
He is committed to continuing veterinary education and has completed membership examinations in 3 chapters; Small Animal Surgery, Veterinary Radiology, and most recently Anaesthesia and Critical Care. He enjoys the practice of veterinary science in all its forms, and counts as a strength, the recognition of an ageing local pet population and has geared his knowledge towards helping his practice provide the best of veterinary care for our geriatric pets.
Read more...
Dr Neck believes that a commitment to the profession should extend beyond the borders of the hospital. He served as State Divisional President for the Australian Veterinary Association (AVA) in 2005, 2006 and 2008, and was on the WA Division Committee from 2000 to 2009. He has been on the National Executive Committee of the Australian Small Animal Veterinary Association (ASAVA) since 2009 and was President of the ASAVA in 2012 and 2013. He was Policy Advisory Councillor for the ASAVA and is also their nominee to the Conference Committee of the AVA. Dr Neck has sat on the WA state Veterinary Surgeon's Board 2007-2009, and currently remains a Deputy Board Member. He currently is the VSB nominee to the State Poisons Advisory Committee. In May 2014, Dr Neck became the national Vice President of the Australian Veterinary Association.
Dr Neck has been a trustee of the Murdoch University Veterinary Trust from 2006 to 2009 and is a member of the University Banksia Association. He has been a Category A member of the Schools Animal Ethics Committee from 2006-2009. This is the ethics committee that serves the Independent schools, Catholic schools and T.A.F.E. centres of WA. He has been involved in teaching as a demonstrator in surgery at Murdoch University, and has been an AVA Mentor since the inception of the Mentor Scheme in 2000.
In 2007, Dr Neck received an award in the Post Disaster Category of the Australian Safer Communities Awards, for his work as a veterinarian for the canine section of the Urban Search and Rescue Task Force. He received the Ian Miller Medal in acknowledgement of his work for the profession from the WA Division of the AVA in 2009. Additionally, in June 2011, he received an award for Meritorious Service from the AVA in recognition of his dedicated service to the AVA.
He is married to Toni, they have two young sons: Robert and Ethan.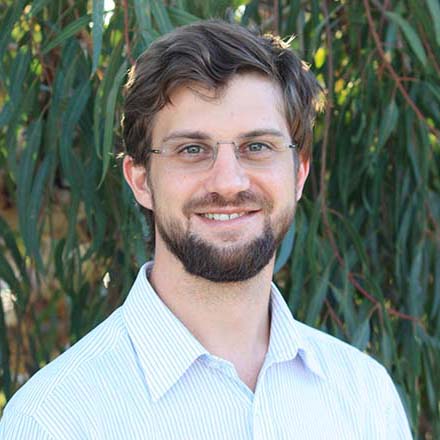 Dr Glenn Linstead
Veterinarian
Glenn was born and raised in Perth before studying Veterinary Science at Murdoch University. He graduated from Murdoch in 2002 with a Bachelor of Veterinary Medicine and Surgery and has worked in small animal practice ever since. He started his veterinary career in Perth and worked for several years in a large, high quality ASAVA-accredited Practice of Excellence. The wide caseload and experiences provided at this busy clinic provided a very sound footing to his veterinary career and he has continued to build on the skills and knowledge gathered here ever since. He then moved to Melbourne and worked in an inner city practice for several years before moving to England for a 12 month working holiday.
Read more...
In 2011 he returned home – mainly to keep his mum happy – and then worked as a locum vet in various practices around Perth, before settling at Cottesloe Vet in June 2014.
Glenn lives with his partner Nihara and their sweet retired greyhound Mack who is enjoying his life as a lazy couch potato after previous incarnations as a racer and then a lifesaving blood-donor superdog.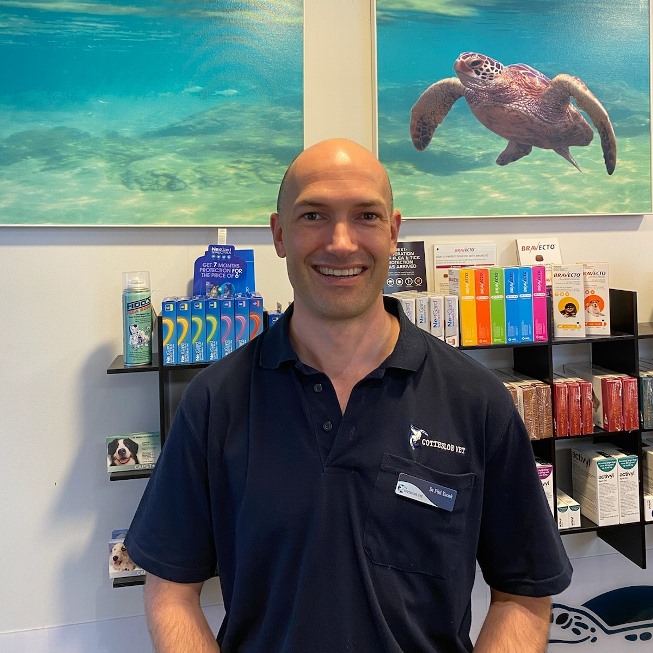 Dr Phil Tucak
Veterinarian
Phil graduated from Murdoch University in 1999, and he is a member of the Australian Veterinary Association (AVA) and an Executive Committee member of the Australian Veterinary Conservation Biologists (AVCB). During his career, Phil has worked in a variety of veterinary practices in Australia and the UK, and is experienced in small animal medicine and surgery. Phil also has a career interest in wildlife conservation and science communication, having worked as a vet in Antarctica and Africa. He has previously worked at Perth Zoo and the Australian Wildlife Conservancy. He currently also works for the Department of Agriculture, Water and the Environment, and for Wildlife Health Australia. In 2020, Phil was awarded Veterinary Business Professional of the Year by the AVA.
Read more...
Phil was the Murdoch University Veterinary Trust's BJ Lawrence Veterinarian in Residence 2006 and received the Veterinary Practice Managers Association of WA (VPMA) Scholarship in 2011. He and his wife and daughter have a much-loved kelpie dog.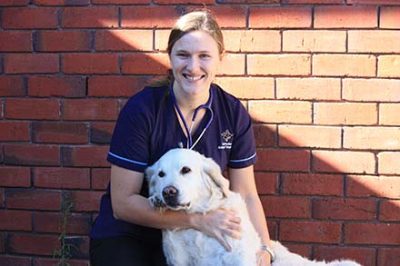 Rachelle
Registered Vet Nurse
Rachelle came into Veterinary Nursing in 2010, after completing a science degree and spending a year in Japan. She completed her studies via traineeship in 2012. Her interests include singing and performing in a live funk / reggae band. She has had both cats and dogs in the past, and is currently the proud owner of a Siamese fighting fish named Tama!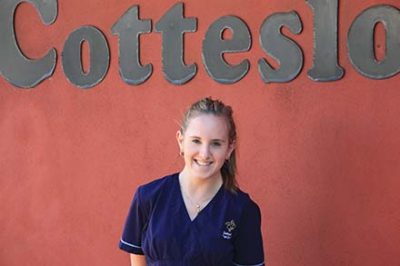 Taylor
Registered Vet Nurse
Taylor graduated from Applied Vocational Training in 2013 having previously worked throughout the pet industry before becoming apart of our team. Her interests are sports, travelling and shopping. She has a crazy kitten called Tigger.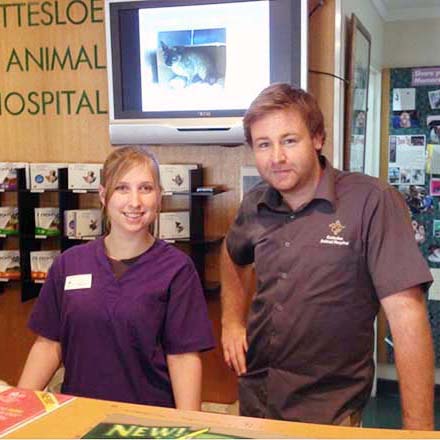 Our Weekend Staff
Our veterinary nurses share reception and nursing duties over the weekends.
Dr Neck and Dr Linstead rotate Saturday morning consulting.

Opening Hours
Mon-Fri (9am-6pm)
Sat (9am-2pm)

Consultations
Mon-Fri (9am-12pm and 3pm-6pm)
Sat (9am-2pm)